I love bookstores. Something about being able to browse real books while I drink a light, sugar free, no whip mocha is awesome. I also end up reading more real books than I read using the kindle app. I guess I'm old school - or instead as I prefer to call it, being an "OG".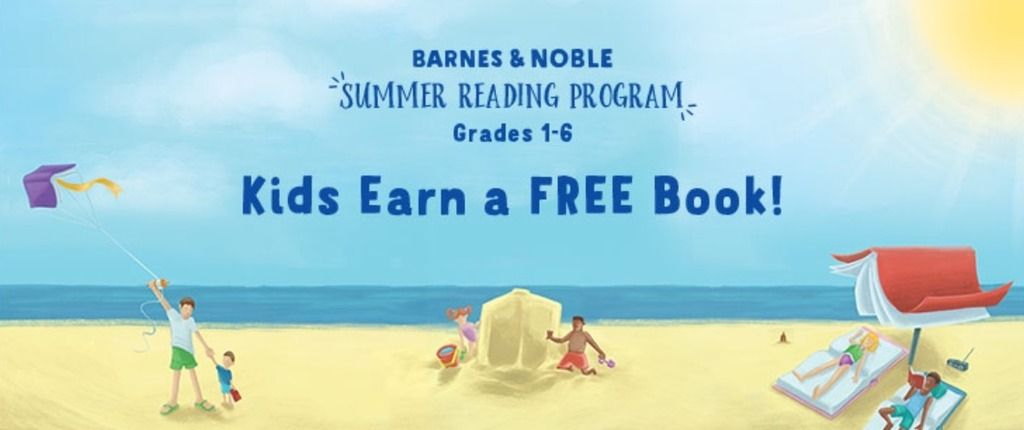 Barnes and Noble is doing something awesome this summer for kids in grades 1 through 6. Basically you:
1. Check out the list of books for your child to read this summer from B&N's list
(you can see the lists by grade here).
2. Have your child journal about each book (or you guys journal together). The journal can be printed
HERE
3. Bring the journal to your local B&N between May 16 - September 5th
4. They get to choose a free book!
Encouraging reading and something free = fantastic. Boog loves to read and I'm very, very thankful for that.
For all of the specifics, look
HERE
This is really a great opportunity..... But you don't have to take my word for it! (ten points if you know where that phrase is from).
-Boog's Mommy
**This is not a sponsored post. I just like spreading the word on fun things.