If you're not aware of who Dwayne "The Rock" Johnson is, you have been living under a rock (complete pun that was so intended).
I've loved him since he was in his wrestling years. I can remember being a young girl and getting the biggest kick out of his catch phrases "jabroni", "roody poo candy asses" and when he would just refer to someone as "boy". The fact that he's very easy on the eyes was an added bonus.
Fast forward years later and this guy is the definition of success. Movies, popular tv shows, and endorsements galore.
This morning I read a post he made about his incredibly humble and hard beginnings: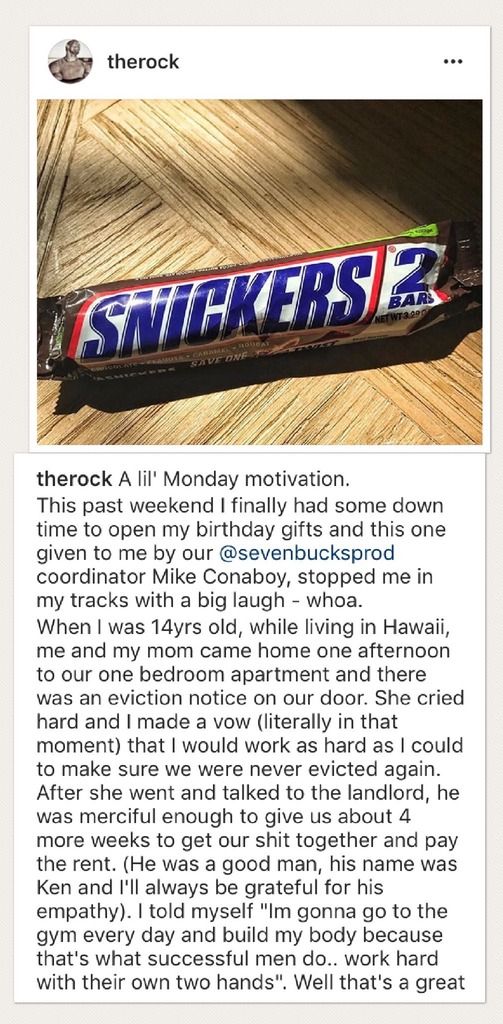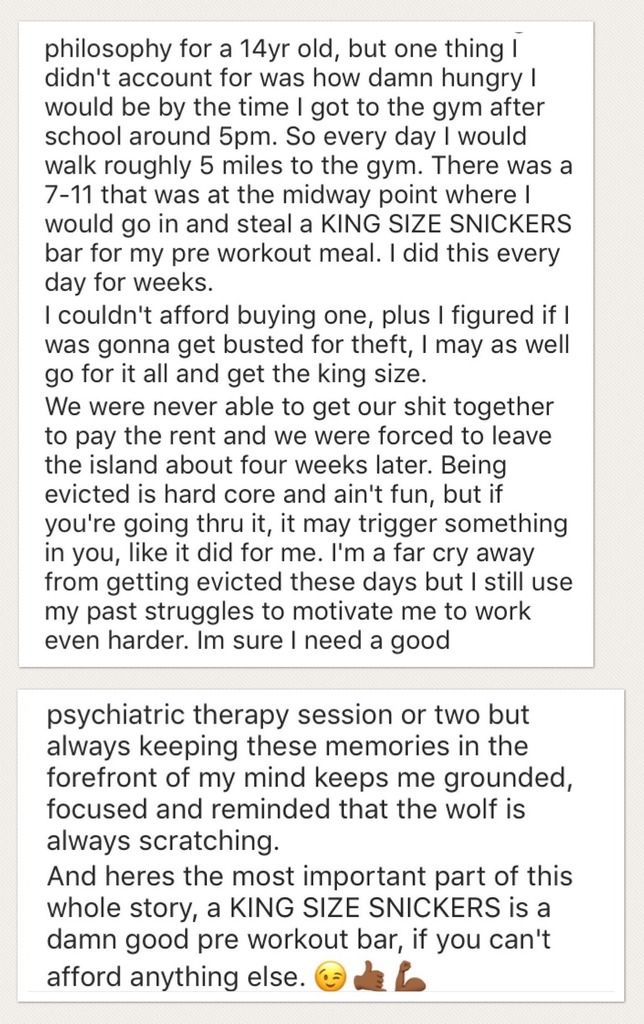 Yes, things get hard.
No, you don't deserve this.
At some point a parent of a special needs child makes a decision. After the initial fear, hopelessness and grief you stand at a crossroads.
Am I going to let this destroy me?
I've seen what making this choice looks like. A parent who just lets their child with Autism run wild. Never digs in and does the hard part. Uses any situation to pawn them child off and get them out of the house. This choice most often creates a point of no return where the child is too far gone to ever make things completely right again. The bad behavior has been ignored and reinforced for so long that the child cannot be controlled. This choice is made out of pure selfishness.
Am I going to mourn, get on my knees and pray, and somehow pick myself back up?
This decision is so much harder. So much. You give up the majority of your life. Your time is spent learning, trying, thinking, praying, crying. I'm not going to lie, it's much easier to ignore something than to face it and it's brutal truth. If you choose this path it will wear you down. You will probably lose a lot of friendships. You will even feel like you've lost yourself at times. So why do this? Why go through so much? Because this choice gives your child their BEST CHANCE at succeeding. This isn't about you - this is about that little baby you promised to protect, love and stand up for no matter what.
So what will it be, giving up or diving in? The choice I've made has changed every aspect of my life, but I know I would have never taken that easier way out. I know things slowly become easier, hard work pays off and eventually some of the biggest fears and obstacles you've had are behind you.
And that is how I decided I'd never be a candy ass - but I still enjoy the occasional candy bar 😉
-Boog's Mommy